Thailand Smart Home Systems
Smart Home Systems Offer Safety, Security, Entertainment and Energy Saving Value

You are relaxing in your bath listening to your favourite music as the lights dim specifically to a relaxing setting. After enjoying time soothing yourself you then dry off and wander through to the living room. You press the movie icon on the touch panel display, the painting on the wall slides back revealing your plasma screen HDTV;

the lights dim and the DVD player starts up your favorite film, played over a specialised luxury in-wall surround sound speaker system.
| | | |
| --- | --- | --- |
| Someone at the door, a sound alerts you; you check the screen and at the touch of a button allow entry to your guest. On holidays you can check your home via your computer, see rooms and make sure all is okay. These actions and many more are all part of automated smart home systems and allow you the freedom to control your home in so many wonderful new ways. | | |
In a word, Automated Home Systems sells you a new lifestyle and one that is rapidly becoming the norm for most modern homes. Kensington are happy to help you create this lifestyle and welcome enquires for all your smart home requirements in Thailand. Let us help you tune

your home into the modern world allowing you access to a whole new way of living. Once you have it you will never know how you lived without it.
A home automation system is basically an automatic operating system for your house and it can be programmed to do all the smart things such as open/lock doors, turn on/off lights, set mood lighting levels, automatic entertainment systems, operate security systems, control fire safety systems/lighting, control appliances and numerous other features.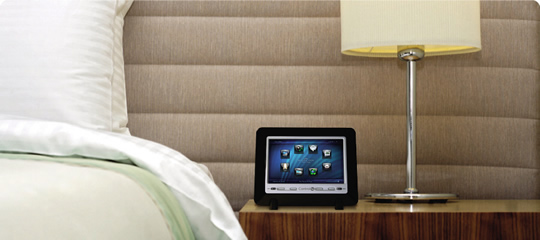 You can start with a simple smart brain which is the control centre and add zones (rooms) and features as you wish. So you can spend as little as you want or as much as you want. Simple systems start at around 75,000 Baht plus VAT which includes the smart brain and smart lighting system for one zone (room). Then you can add features and extra zones as your budget or needs require. The systems are almost limitless as you can add a multitude of appliances, features and zones.
A smart home system will cost approximately 4% of your house cost/value. For this you will acquire an 80% cover range of the home. This can include lighting, multi-room music and movie, security and temperature control. This is more than enough for most homes but if required you can increase it to 100%.
Kensington in association with our partners are a leading provider/installer for home automation systems in Thailand. Our one stop service can help you add an automated smart system into your home, condominium development, hotel, office or resort. Smart homes connect all the devices and appliances in your home or commercial environment so they can communicate with each other and with you.

Click on image to enlarge
Virtually anything in your home that uses electricity can be put on the home network and at your command. Whether you give that command by remote control or computer, the home reacts. Most applications relate to lighting, home security, home theater/entertainment and thermostat regulation. The system can speak and command to any device that allows command under the same language and that the electricity can understand. Naturally some devices don't and certain brands do not allow this system to work. Currently our smart brain systems can integrate with more than 10,000 products.
Applications such as multi-room audio systems, multi-room home theater/entertainment, smart lighting systems, advanced temperature control and safety/security devices are at the core of automated smart systems. We feature products from control4 (Utah based company for wireless/wired smart home control systems), GE security systems, architectural speakers from Truaudio, Honeywell security systems, Panasonic IP cameras and more.
Multi-room home theater system on-demand
Multi-room music
Smart lighting control system
Smart temperature control system
Security control system
Click on image to enlarge
Children navigate using the touch screen display, from the movie covers for their favorite blu-ray quality movies; stored digitally and centrally in a NAS (Network attached storage) from their room; while Mum and Dad enjoy their other movies from their bedroom. The ease and speed of use is amazing. This eliminates trying to locate "Titanic" or a Clint Eastwood classic from a stack of 400+ DVDs. It also and allows you to control what your children watch and when.


Mum listens to Jazz in the garden while Dad enjoys his classic rock song in the living room. The kids are happy playing while listening to the latest pop songs.


Lighting and music in a bathroom is automatically turned on when occupied and automatically turned off when it is unoccupied. Saves wasteful energy in forgetting to turn lights off.


When somebody presses the house door bell an announcement is made throughout the home, via a multi-room system and automatically shows the guest's picture on every touch screen panel. You can then choose to allow entrance by touching the easy to use screen.


Set welcome themes with homeowners' favorite songs, temperature, and lighting to welcome them when they arrive back from work.


Have a 'one touch' good night button to arm the security system, close front door, and turn off all lights except the walk way and outside security lights.


If smoke is detected from a smoke detector, the system announces evacuation instructions throughout the house via a multi-room system. Automatically turning on lights and lighting the way to safety. All ventilation and air-conditioning systems shut off to stop the spread of toxic gas.
These are just some of the marvelous applications the automated smart home system can do for you and your home.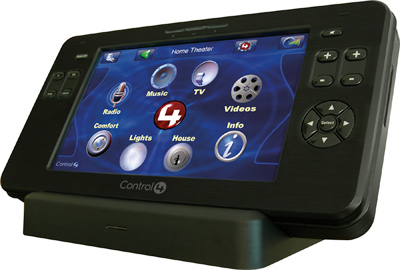 The best way to start is to contact Kensington and let us help you improve your lifestyle. We can assist you every step of the way with automated home systems and smart home systems in Thailand. The ease of use, the simplicity of operation and the pleasure that these systems bring is hard to imagine. One day all homes, offices, hotels and resorts will be automated. Why not be at the forefront of home technology and contact us to help you. We can visit discuss your requirements and come up with the best solutions. Contact us now for further assistance.